Rose Heart

A Limited Edition 2009 Love Card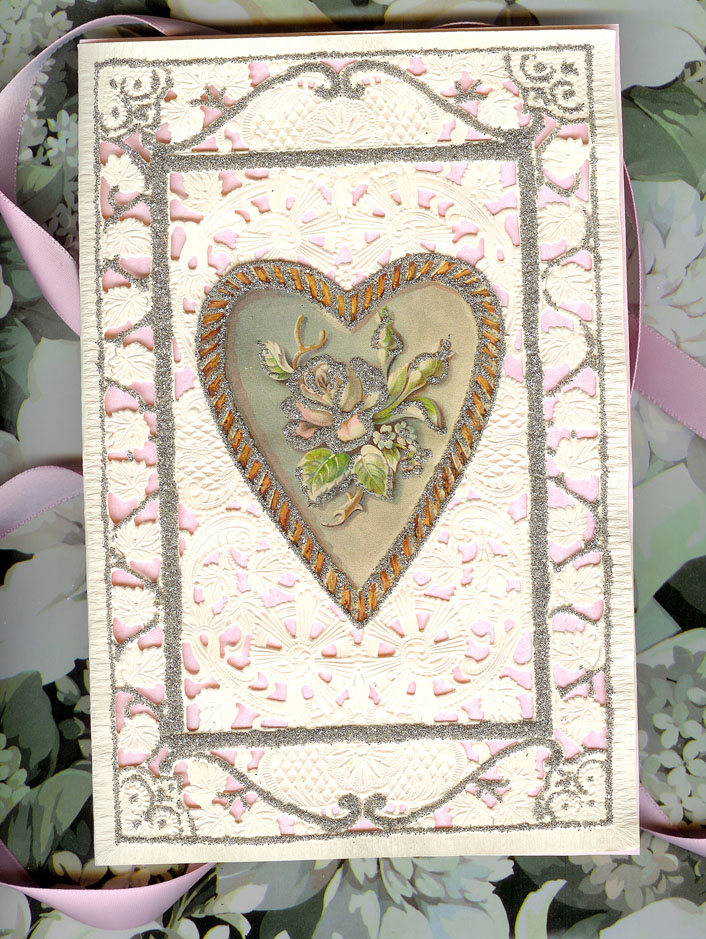 Rose Heart


For the past three years,
a special Valentine has been made
available to our audience.

I am pleased to share the third annual limited edition,
handmade Valentine, created for 2009.

A reproduction of an antique Valentine has been applied
to antique die-cut, cameo-embossed paper,
and embellished with pure silver German glitter.

It is destined to be a treasured memento
for all you love.


8.5 x 6 inches, accompanied with envelope.


Limited Edition 2009 Rose Heart Love Card on lace paper....$14.00 Order

Or click mouse on image to return


Box 647, Franklin Lakes, New Jersey 07417
Tel: (201) 337-5834 Fax: (201) 337-3356 Email: NancyRosin@aol.com
www.VictorianTreasury.com
All content on this site is Copyright (c) 2007 by Nancy Rosin