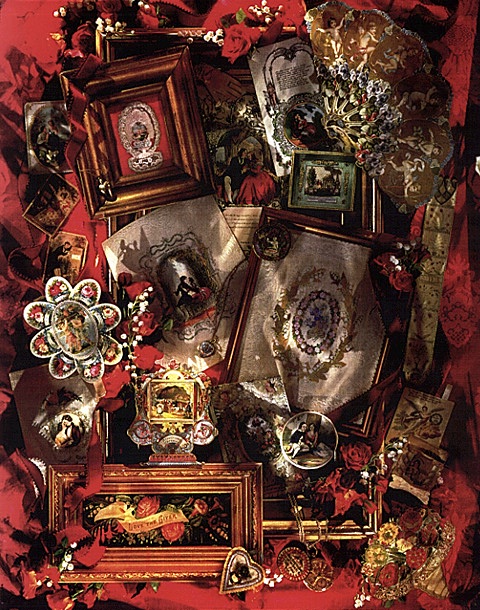 Love the Giver
(Poster No. P2, 19" x 27")
Valentines is pleased to announce a new poster, Love the Giver. Photographed for Victoria Magazine, it has attracted much attention, and would be an ideal gift for any day of the year; framed on the wall, it becomes a lasting gift of love and affection for any occasion. Limited quantities of my first poster, The Valentine - A Tribute to Love are also available.

Please click here to see Leaves, a diagram and explanation
of the separate valentines in this poster.
---
All content on this site is Copyright (c) 2005 by Nancy Rosin
(please click the back-arrow button above to return)